Race To Mackinac 2007
It was another excellent year on Chamade this year. Our crew were "the regulars", Rich "Leader of the Band" Dickson, Captain Ralph Hanses, Jim "Number One" Schnaiter, Kevin "Crew Morale Officer" Donahue, Steve "I lift weights" Henderson, and me. We had two NFG's on board, Dave "Cleetus" DePaulo and John "B.A. Baracus" Kalanik. Actually, I think Cleetus was the FNG and John was the NFG, but I'm not sure.
Mighty Chamade Underway...for 77 hours!
Dinner at the Outpost
We had dinner at a place formerly known as The French Outpost. I guess they surrendered the name in favor of something else. Anyway, Steve took a liking to our darling and delightful server, Jill. She's the daughter of The Doctor and The Nurse on the island, and she pretty much laughed Steve all the way out the door. Some of us wanted to feel bad for him (e.g., Dave "Cleetus" DePaulo, who wasn't really feeling much at all, to be honest), but most of us just laughed at him.
Trip Home
The trip home was via plane. John "B.A. Baracus" Kalanik doesn't like small planes. So he pretty much got his drink on before boarding. Turns out Steve got his drink on pretty much as soon as he hit the island.
Captain Ralph and Cleetus share a special moment
John in pregame on the way to the airport. This is pretty much his last functional moments that day.
There's Cleetus looking serious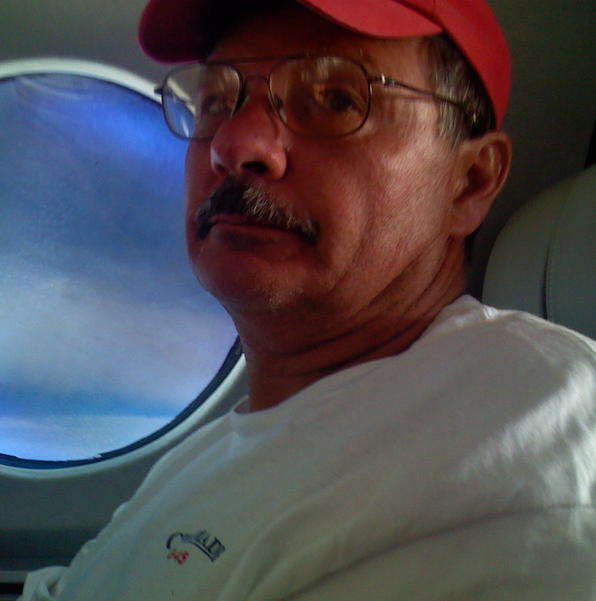 ...and then John mounted up, and passed out
Next year it's the luggage compartment for you pal!
Steve slept well too...
...especially after he hit the floor